Send feedback to colotto.com and enter our monthly drawings for 25 Powerball tickets


We value your input and desire to make this site as fun and useful as possible.
Please give us your feedback on colotto.com, what you like-what you don't like.
Any features or reports that you would like to see on colotto.com? Please, let us know

On the last day of each month, we pick one comment at random and the author of the comment will win 25 Colorado Powerball tickets. For more information on the drawing, please click here.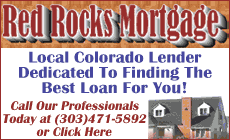 Prizes provided by Red Rocks Mortgage




Please note that we are NOT affiliated with the Colorado Lottery Commission
---